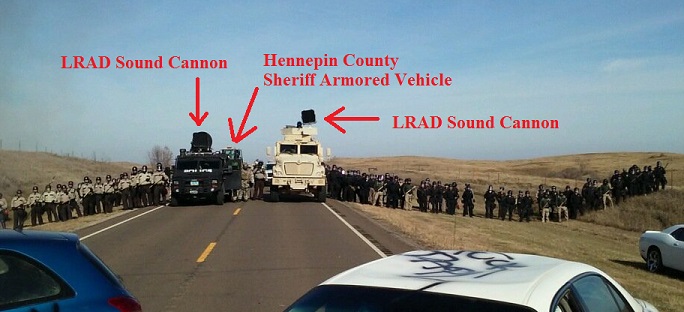 It is just after noon in North Dakota on October 27 and the planned attack has begun on the protest encampment against the Dakota Access Pipeline to the Bakken Oil Fields. Police have shutdown most cellular internet access. Multiple sources report that live streaming video was interupted and could no longer be uploaded just as the assault began.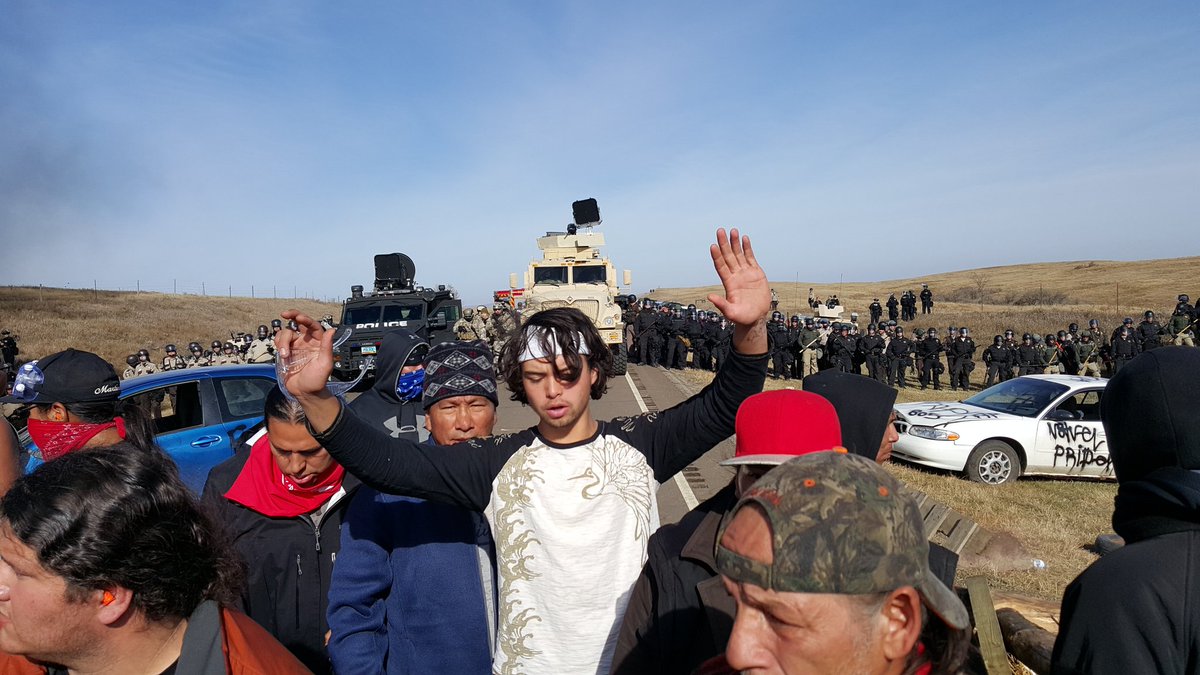 Previous photos of deployed equipment permit the identification of various police agencies and equipment from the few photos tweeted out of the area before internet access completely failed. From these few pictures Equipment and personnel from the Hennepin County Sheriff in Minneapolis, Morton County North Dakota Sheriffs office and the North Dakota BCI could be positively identified. The only mainstream information available was a short and positive news brief from government owned pbs.org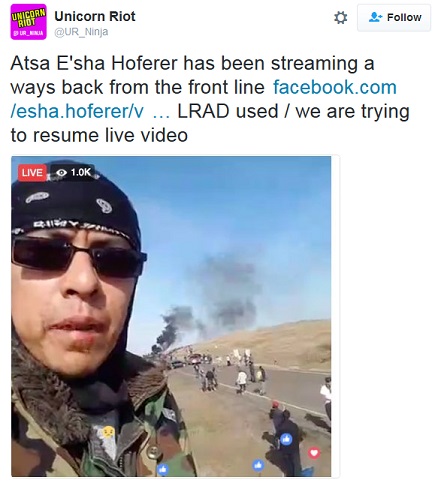 Police are using at least 4 armored vehicles that can be seen in the photos and two of them appear to be equiped with Riot Control Sound Cannons made by LRAD of San Diego California. These sound cannons are capable of causing permanent hearing damage and seizures.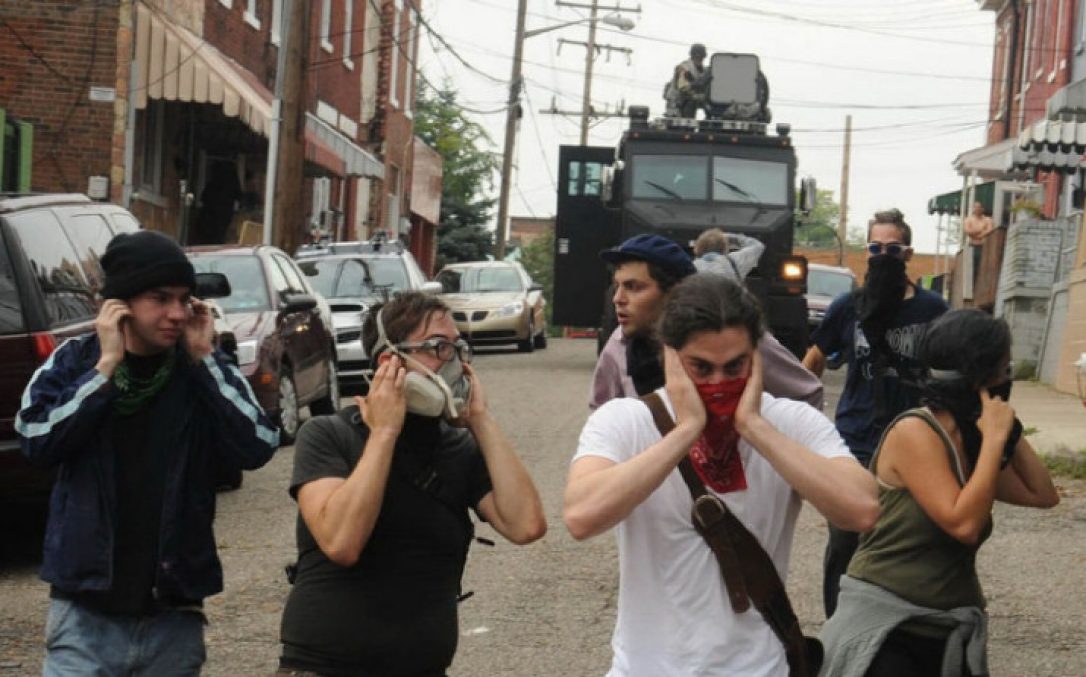 Conflicting numbers of arrests have been reported, including numbers as high as 200 and this report along with what pictures are available will be updated as the story develops. Independently of the assault on the encampment protestors have seized the lobby of Clinton Campaign Headquarters. Hillary Clinton has come out as in favor of fracking and has not taken a position on the Dakota Access Pipeline nor the 1851 Treaty of Ft. Laramie which would prohibit the pipeline from being built across the Standing Rock Reservation.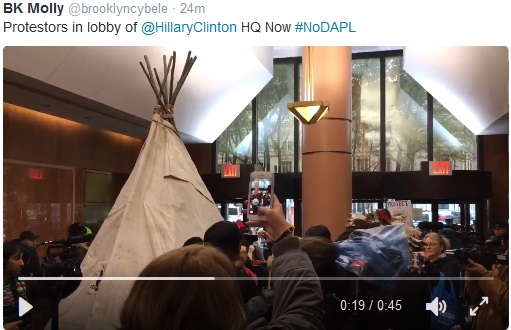 Update #1 [10-27 15:40 EST]  Police are torturing prisoners and tweeting trophy pictures.  The tweets have been deleted but it is too late.  From the Morton County Sheriff's twitter feed: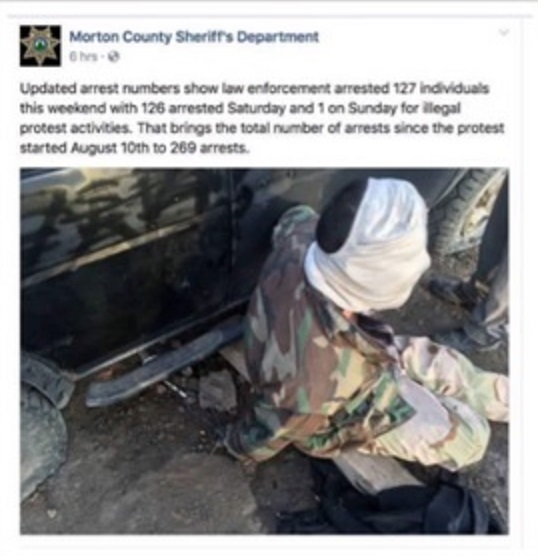 [Update #2 10-27 18:42 EST]  From one Ohio resident present at the protest
"My mind is blown at the violence I have seen the law enforcement use against water protectors today. I helped a woman unpack her tent as police surrounded everyone by the dozens in the new frontline camp. A 15 year old was pepper sprayed in the face. Police have shot people in the neck with rubber bullets. Horses ran, panicked, among the crowd. A woman stood on the frontline and screamed at the police, "Just kill me!". They set off flash grenades in the crowd."