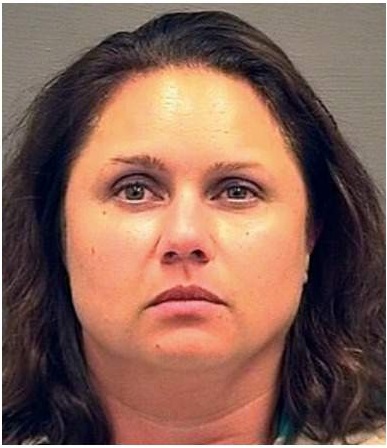 On October 17th the Justice Department announced that Natalie Mayflower Sours Edwards, a Senior Advisor at the Treasury Department's Financial Crimes Enforcement Network (FinCEN), had been arrested and charged with one count of unauthorized disclosures of suspicious activity reports and one count of conspiracy to make unauthorized disclosures of suspicious activity reports. Each so-called crime carries a maximum sentence of five years in prison.
She was arrested while in possession of a thumb drive with documents and a phone with call records linking her to "Reporter-1" and "News Organization-1." She alleged to have take photographs of the documents and then texted them via encrypted texts to a news organization. These documents served as the basis of 12 news stories over the past year according to the FBI. Two of the news stories cited in the press release were written by Jason Leopold at Buzzfeed this month and concerned the money laundering exploits of Paul Manafort and the questionable music tastes of alleged Russian spy Maria Butina. Butina was first alleged to have influenced GOP staffers with lures of sex, but the government has now backtracked it's claims to that of Styx concert tickets.
It would appear that information security training is lax for Buzzfeed reporters and for FinCEN employees. While Jason Leopold obviously needs a new burner phone, Buzzfeed seems to have fallen victim to the same trap that got the Intercept's source, Reality Winner, caught and sent to prison for five years. Despite the encryption, the FBI knew that the documents had been photographed. This means that editors at Buzzfeed showed them to some government agency unaltered to get confirmation on their authenticity. Photographing documents that were later used to confirm is also what got former FBI agent Terry Albury caught, also for leaking to the Intercept.
According to a time line based on the stories publication dates, the documents began leaking in October 2017. This is after Reality Winner had been arrested and the method by which the NSA had caught her was well known. Buzzfeed failed to update their practices in dealing with this source. The oversight is doubly troubling when it is considered that Buzzfeed is one of 38 news organizations world wide that operates a SecureDrop, which is a secure leak platform built in part by Edward Snowden and supported by the Freedom of the Press Foundation. Using that mode of transmission, along with basic document alteration, could have protected Edwards. So could releasing the story without ever releasing the documents. Reporters need to build reciprocal trust with sources and sometimes that means publishing without complete verification of a leaked document.
This is not Buzzfeed's only arrested source this month. Just two days before, the former head of security for the Senate Intelligence Committee, James Wolfe, was plead guilty to lying to the FBI about disclosing classified information to then Buzzfeed reporter Ali Watkins. The two, despite a three decade age gap, had a romantic relationship that the editorial staff at both Buzzfeed and NBC were aware of. Watkins has moved to the New York Times, but not before the FBI secretly seized three years of her phone and email records. Wolfe plead guilty on October 15th and is awaiting sentencing. Watkins predictably denies that Wolfe was her source.
The ongoing and so far successful hunt for government employees who leak to the press is a priority for Jeff Sessions Justice Department. Wolfe and Edwards will be joining Reality Winner and former FBI Terry Albury in prison in what has been a big year of successes in silencing whistleblowers before the shrill reports of wrongdoing grow too loud.
The Trump administration has prosecuted more leakers than the Obama administration, who in turn went after leakers and whistleblowers on a scale the previous Bush administration could not have dreamed of even in Dick Cheney's clockwork fascist heart.
The whole story goes to the heart of a reporter's integrity and craft. Protect your sources. Do not sleep with your sources. Do not walk into consulates without bodyguards. Realize that the government considers you an enemy. It has defined Wikileaks as a "hostile stateless intelligence agency." Realize they will go over your phone records for over a year and scrutinize every friendship. This reporter talks to his own family through secure means and this publication will be officially announcing it's own SecureDrop later this week when testing is complete.